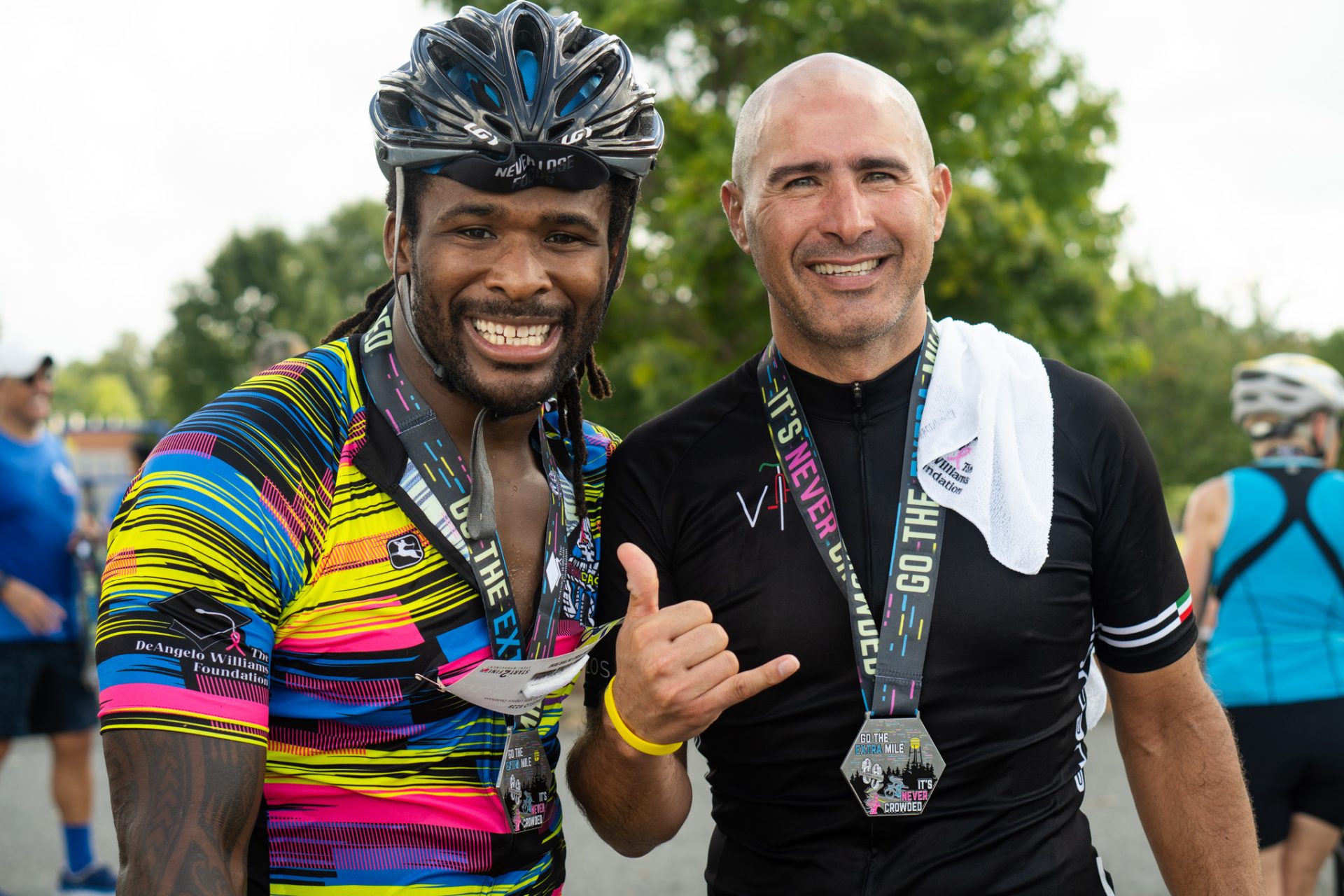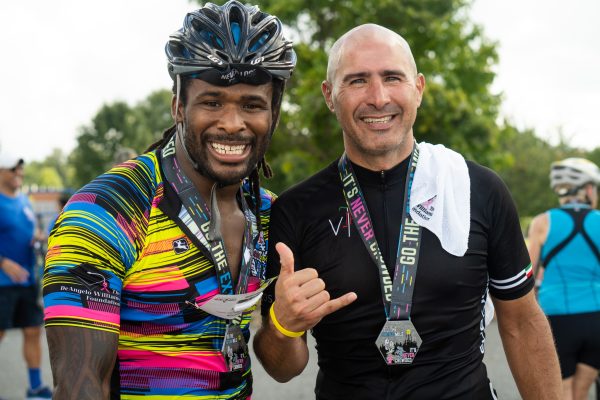 Marvin Ridge High School
2825 Crane Road, Waxhaw
Lace-up your running shoes and jump on your bike because The DeAngelo Williams Foundation is back for its 4th annual 53 Strong DeAthlon! The "DeAthlon" isn't your typical duathlon, it's a run-bike-FUN event including a memory challenge along the ride courses. Come join us for the fun and put your endurance, mental, and physical abilities to the test.
"DeAthletes" can participate individually or start/join a team. Those registering for the DeAthlon will participate in a 3.4 mile run followed by their choice of one of three bike distances. However, if you're not ready to "Du" it, you can also sign up for only the 5K or just one of the bike ride distances.
Location: Marvin Ridge High School, 2825 Crane Road, Waxhaw NC
The Run: The run is a traditional 5k that will begin at 7:00AM.
The Rides: Your choice of three distance routes that take you through beautiful downtown Waxhaw, NC begin at 8 am:
The Tiger Trail 20 Mile Ride: includes one rest stop, one timed segment
The Carolina Cruise 34 Mile Ride: includes one rest stop, two timed segments
The Legacy Length 53 Mile Ride: includes two rest stops, three timed segments
There is a mass start for all cycliststs at 8:00am, however DeAthletes can start any time after finishing the run. All routes will be clearly marked, have refueling stations, and include sag support.
The DeAthlon: The DeAthlon consists of the 3.4 mile run followed by your choice of a 20, 34, or 53 mile bike ride which includes a memory game along the bike route. To crown the champions, the combined time of the run and the timed bike segments for each distance will determine the Top 3 Males and Top 3 Females that will receive a custom DeAthlon event football signed by DeAngelo Williams.
Registration Includes:
53 Strong DeAthlon Event T-shirt (guaranteed until July 15th).
Swag Bag (while quantities last)
Finisher medal (for the first 300 participants registered for a DeAthlon event (5K + bike ride)
Brunch (for all participants registered for a Ride or DeAthlon (5K + bike ride)
Fundraising Incentive: Train with DeAngelo Williams
This event benefits the DeAngelo Williams Foundation's 53 Strong for Sandra program that provides individuals in our community with free mammography screenings to facilitate early detection of breast cancer. When additional screenings are needed we also help fund follow up appointments and treatment needed to cover the expenses. For that reason we are offering a FUNDRAISING INCENTIVE to participants that raise $100 or more in donations on their Race Roster fundraising page by June 30, 2023. Those who qualify will have the opportunity to train with DeAngelo Williams for an exclusive run and/or bike ride before the DeAthlon. Time and location will be emailed and disclosed to those that qualify by July 1, 2023.